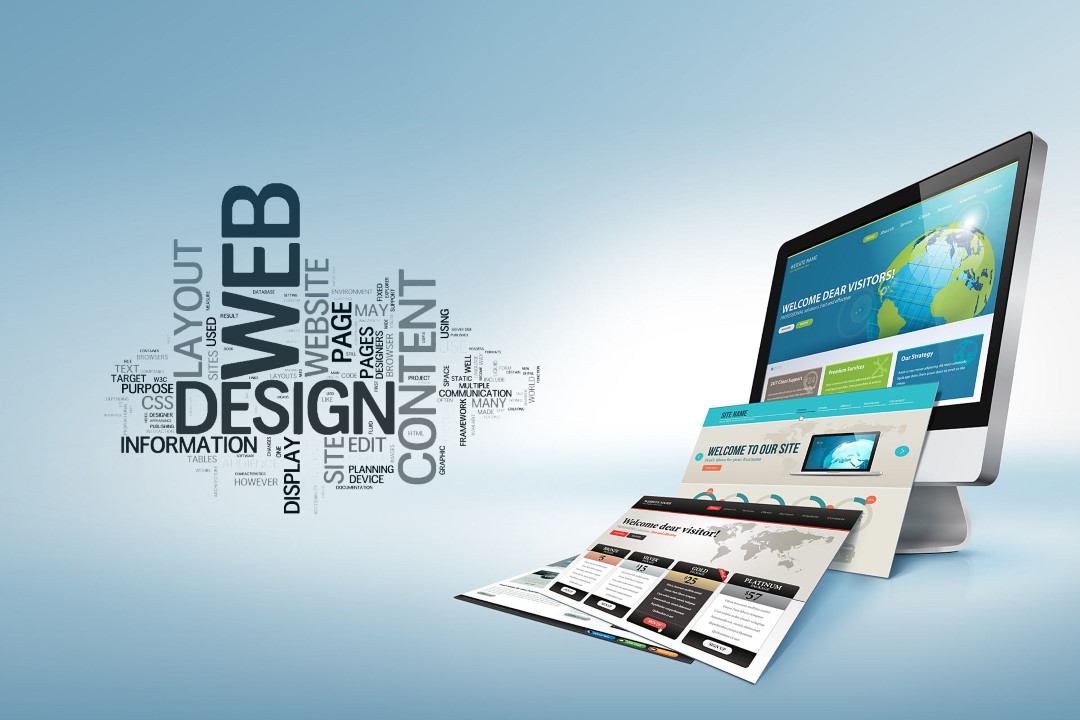 Website Builders: Are They a Good Solution?
Every business owner faces the task of creating a company website that would stand out from others. But where do you start? Do you try doing it by yourself using website builders or do you contact a dedicated agency?
We are Swerkl Branding Studio – and we've been creating business websites for over seven years. We've cooperated with both small and large businesses and we know how to deliver the best results.
What Website Builders Are
A website builder is a special platform that helps people create simple websites. Such builders already have a limited number of templates, icons, and even logos to choose from.
There are many cheap and simple builders on the Internet. Such unsophisticated builders seem an easy solution to some business owners, as a user can create a site without involving anyone else. Indeed, it's cheap. However, this cheapness comes at a higher price!
On the other hand, there are more professional systems like WordPress. Some people think it's difficult to maintain WordPress sites and add new articles or content. But actually, it's much easier to use this system than people think. After all, almost half of all the websites on the Internet is built with WordPress!
The Main Drawbacks of Cheap Website Builders
Even though simple builders are an easy way to create sites, they have two great drawbacks – their limited functionality and their high maintenance cost.
For example, let's say you decided to create an E-commerce website and, at first, you need just a few functions. You build a site with a builder and pay 25 usd per month for it. But as your business grows, you need additional functionality – you want to improve the website, make it convert more and increase sales. Your business will also require new functions, new pages and services, forums, newsletters, and so on.
Often you will discover that builders don't have the capabilities and functionality to keep up with your requirements. This means your website will not be capable to be changed. That's why websites created with cheap builders become unviable over time – and you have to build a new site, a proper one, from ground up.
And then if you add up the fees of the builder platform – you'll fast discover that it's a lot cheaper to have your own standalone website! Such a website is easy to upgrade, to upscale, to add on to and there will never be the need to redo it from ground up.
Another disadvantage of such tools is that sites built with them are not unique and distinct. When creating sites, users follow the offered structure and logic of website creation. The best they can do is to change colors, items location, images and icons. As a result, people get several hundreds of sites that are extremely similar to each other.
When It's Better to Leave the Cheap Builders Behind
If you need an immediate, cheap, and non-unique site, then a builder can be your recourse. But if you want a proper business website, if you want all the functionality to meet your requirements and want to be able to upgrade the site in the future, adding new features and improving the design, then the best solution is to cooperate with a dedicated company. A team of professionals will create a custom website for you that will be capable of being configured and scaled.
And it's best to use a professional engine like WordPress – it's a secure and durable foundation upon which a website of any complexity can be built.
We at Swerkl Branding Studio can develop a unique custom website using WordPress. No matter what business you have – large or small – we will develop a modern and secure website for you. After you get a finished result, we will provide you with a detailed video guide on how to manage your platform so that you can add new content there. And we will be here if you have further questions!
Feel free to contact us and we will give you a free consultation on what design is best for you and create a reliable, great-looking, and user-friendly site that will help you engage your customers and improve sales.